---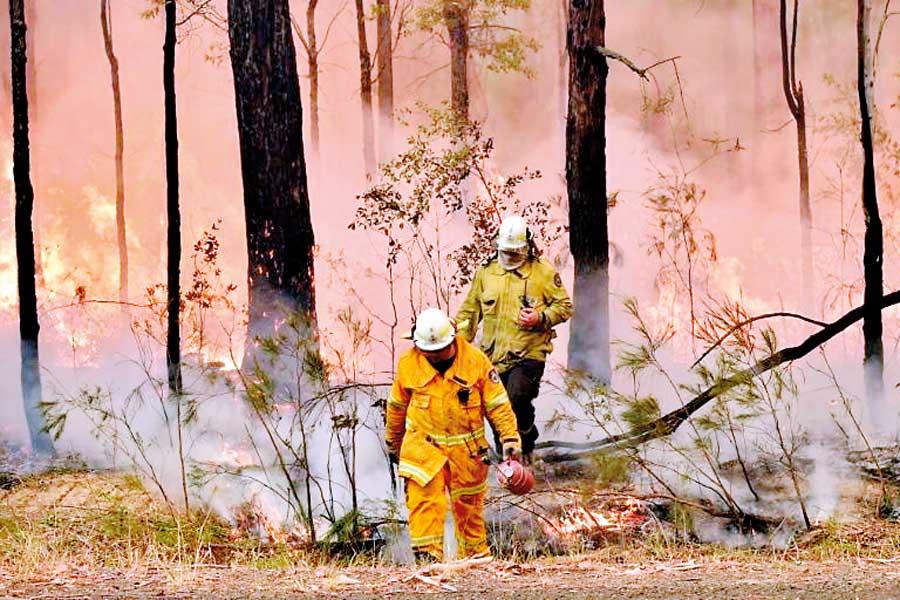 A one-week state of emergency was announced on Thursday for the Australian state of New South Wales as fire conditions are expected to worsen in the country's south-east coast starting Saturday.

Gladys Berejiklian, the state's premier, said the state of emergency would start on Friday and last seven days, giving extra powers to the Rural Fire Service Commissioner to battle the blazes, including forced evacuations and road closures.

A heatwave rolling across the continent from the west is expected to arrive on the south-east coast Saturday, bringing strong winds and temperatures in the mid 40s, the Bureau of
Meteorology forecasts.

Fires have raged across south-eastern Australia since October. More than 5 million hectares across the country have been scorched and more than 1,400 homes destroyed.

The national death toll has risen to at least 17 people, according to the Australian Associated Press, with dozens still missing. An Australian navy ship arrived at the coastal town of Mallacoota in Victoria on Thursday, which has been cut off since New Years Eve, to rescue thousands of people trapped by fires. Some 4,000 people fled to the town's beach to escape the flames.

The ship, HMAS Choules, was carrying much-needed food, water and medical supplies and could evacuate up to 1,000 people at a time, a defence spokesman said.

The town of around 1,000 residents is a popular holiday spot, which attracts thousands of visitors in summer.
Sydney (dpa), 2 Jan, 2020 –