---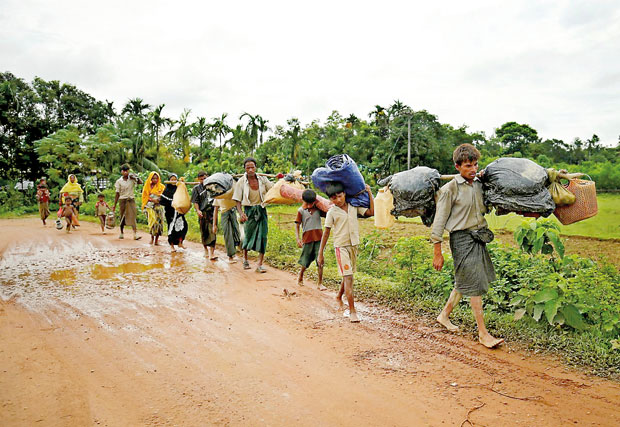 DAILY MAIL, 1 September, 2017-Nearly 400 people have died in fighting that has rocked Myanmar's northwest for a week, new official data show, making it probably the deadliest bout of violence to engulf the country's Rohingya Muslim minority in decades.

Around 27,400 Rohingya have crossed into Bangladesh from Myanmar, United Nations sources said, a week after Rohingya insurgents attacked police posts and an army base in Rakhine state, prompting clashes and a military counter offensive.

The army says it is conducting clearance operations against "extremist terrorists" and security forces have been told to protect civilians. But Rohingya fleeing to Bangladesh say a campaign of arson and killings aims to force them out.The clashes and ensuing army crackdown have killed about 370 Rohingya insurgents, but also 13 security forces, two government officials and 14 civilians, the Myanmar military said on Thursday.

Myanmar evacuated more than 11,700 "ethnic residents" from the area affected by fighting, the army said, referring to the non-Muslim population of northern Rakhine.