---
REUTERS, 10th SEPTEMBER, 2017-North Korea's "reckless behavior" is a global threat and requires a global response, the head of the NATO military alliance said on Sunday.

NATO has not been directly involved in the crisis, which saw Pyongyang carry out its sixth and most powerful nuclear test a week ago, but has repeatedly called on North Korea to abandon its nuclear and ballistic missile programs.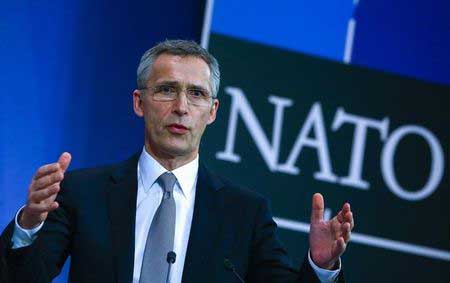 "The reckless behavior of North Korea is a global threat and requires a global response and that of course also includes NATO," NATO head Jens Stoltenberg said in an interview with BBC television.
Asked whether an attack on the U.S. Pacific territory of Guam would trigger NATO's Article 5, which requires each member of the alliance to come to the defense of any other, Stoltenberg said: "I will not speculate about whether Article 5 will be applied in such a situation."

"We are now totally focused on how can we contribute to a peaceful solution of the conflict," he said.
"There is no easy way out of this difficult situation, but at the same time we have to ... continue to work for political solution, continue to press also the economic sanctions."

The United States and its allies had been bracing for another long-range missile launch in time for the 69th anniversary of North Korea's founding on Saturday, but no fresh provocations were spotted while the North held numerous events to mark the holiday.