---

Kim 'fixed' on meeting Trump
Hopes of an historic summit between North Korean leader Kim Jong Un and Donald Trump have been revived, after the US president said meetings on the subject were "moving along very nicely."

Days after he called off next month's summit in Singapore with Kim, citing Pyongyang's "open hostility," Trump told reporters in Washington late Saturday, "We're still looking at June 12 in Singapore, that hasn't changed."

His comments came as South Korean President Moon Jae In said it was his understanding that "practical talks" would soon be held between the
two sides.

The outcome of those talks would decide whether or not the US-North Korea summit would be successful, Moon told reporters in Seoul on Sunday, a day after he held a surprise meeting with Kim at the border between the two countries. Earlier Sunday, North Korean state-run news agency KCNA reported that Kim had told Moon it was his "fixed will" to hold the summit with Trump.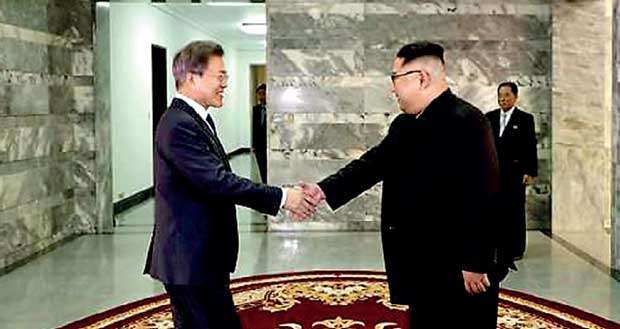 Moon said Kim had once again expressed a willingness to meet Trump and that he had reiterated a pledge to denuclearize the Korean Peninsula made when the two leaders first met in April.

The South Korean leader said Saturday's meeting had taken place at Kim's request and that the two had agreed that the North Korea-US summit was "something on which we cannot fail." - Washington

(dpa)