---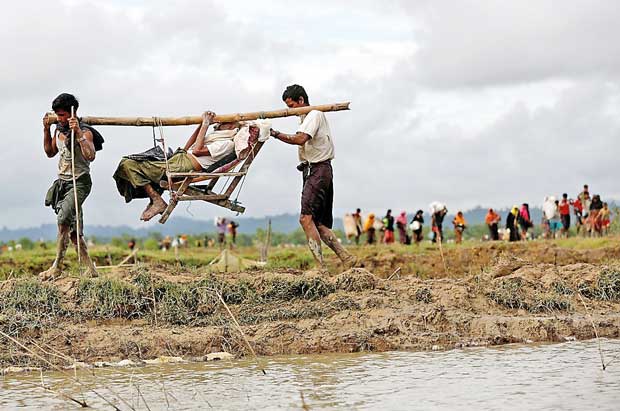 REUTERS, 3 September, 2017-Myanmar urged Muslims in the troubled northwest to cooperate in the search for insurgents, whose coordinated attacks on security posts and an army crackdown have led to one of the deadliest bouts of violence to engulf the Rohingya community in decades.

Aid agencies estimate about 73,000 Rohingya have fled into neighbouring Bangladesh from Myanmar since violence erupted last week, Vivian Tan, regional spokeswoman for U.N. refugee agency UNHCR, told Reuters on Sunday.

Hundreds more refugees on Sunday walked through rice paddies from the Naf river separating the two countries into Bangladesh, straining scarce resources of aid groups and local communities already helping tens of thousands.

The clashes and military counter offensive have killed nearly 400 people during the past week.