---
YANGON AFP June20, 2017- A self-proclaimed sorcerer was sentenced to death by a Yangon court on Tuesday for killing three children in an exorcism ritual he believed would banish evil spirits that possessed them.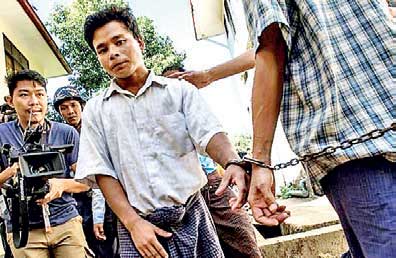 Black magic practitioner Tun Naing was convicted of beating to death two toddlers and an eight-month-old baby late last year in a tiny village outside Myanmar's commercial capital.

Witnesses said he told villagers the children were possessed by evil sprits before attacking them as their spellbound families watched. Hospital workers alerted authorities after the father of another little girl who had been beaten brought her to hospital covered in bruises.