---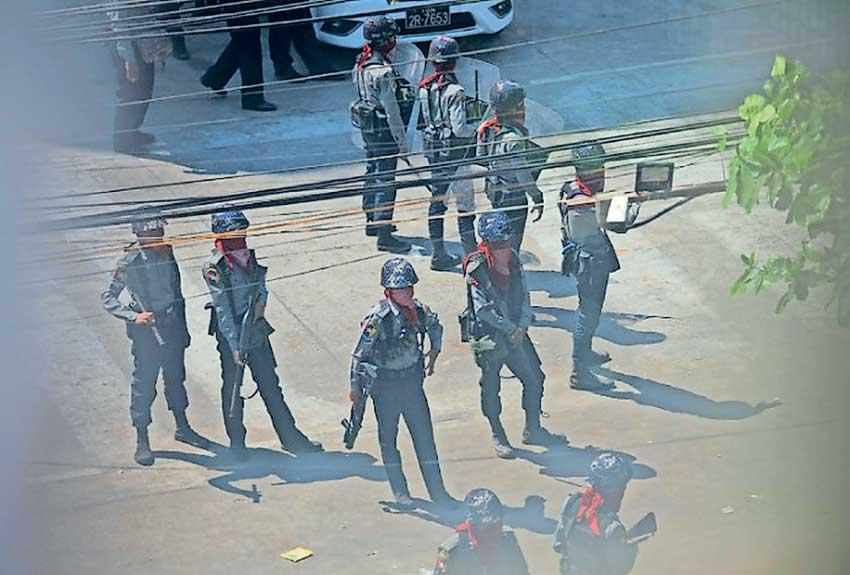 Myanmar security forces fired tear gas and surrounded hundreds of anti-junta protesters at two places in Yangon on Wednesday, witnesses said, prompting the U.S. Embassy to call for their withdrawal.

In New York, the U.N. Security Council failed to agree on a statement that would have condemned the coup in Myanmar, called for restraint by the military and threatened to consider "further measures".

Talks on the statement would likely continue, diplomats said, after China, Russia, India and Vietnam all suggested amendments late on Tuesday to a British draft, including removal of the reference to a coup and the threat to consider further action.

More than 60 protesters have been killed and 1,900 people have been arrested in the turmoil in Myanmar since the Feb. 1 coup, the Assistance Association for Political Prisoners, an advocacy group, has said.

On Wednesday, Police stormed a compound in Yangon housing railway staff and surrounded hundreds of protesters in North Okkalapa district, in another part of the city. More than 100 people were arrested at the two sites, witnesses said.

Some police have refused orders to fire on unarmed protesters and have fled to neighbouring India, according to an interview with one officer and classified Indian police documents.

"As the civil disobedience movement is gaining momentum and protest(s) held by anti-coup protesters at different places we are instructed to shoot at the protesters," four officers said in a joint statement to police in the Indian city of Mizoram.
(Reuters), 10
March, 2021