---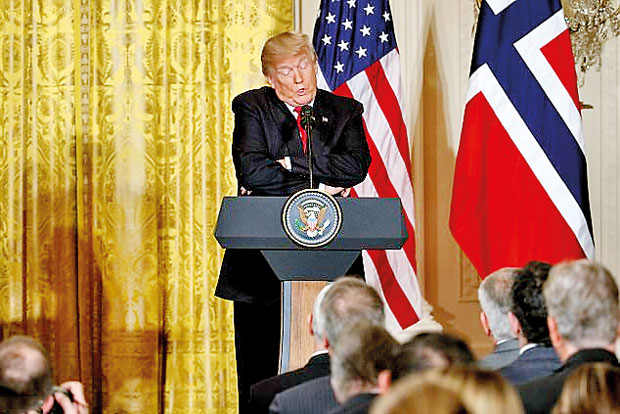 US, (Daily Mail), 10 January 2018 - President Donald Trump said Wednesday that he doesn't see why he'd be asked for an interview from special counsel Robert Mueller because investigators have not found any evidence of collusion between his campaign and Russia.

Trump signaled that he'd be open to it but did not have any reason to think he'd be called in for questioning.

'We'll see what happens. Certainly I'll see what happens. But when they have no collusion and nobody's found any collusion at any level it seems unlikely that you'd even have an interview,' he said at a news conference. Mueller and his team of investigators have reportedly said they want to interview President Trump in person as they move forward with the Russia probe – and Trump's lawyers are said to be reaching out for ways to protect the president by limiting the inquiry.

It has long been understood that investigators would seek answers from the man who presided over the campaign and White House that has been probed over issues ranging from any collusion to possible obstruction of justice and other matters.Prosecutors have indicated they will likely seek an interview with Trump, the Washington Post reported. Such a preference would be in keeping with standard prosecutorial strategy to talk to everyone who might have knowledge of a situation under investigation.
The push was confirmed by people close to the president.