---
RT.com, 14 March, 2021 - The EU vaccination programme has been riddled with "mistakes," European Commission VP Frans Timmermans has admitted. The vaccination drive has been plagued by supply shortfalls, plus repeated allegations of uneven distribution.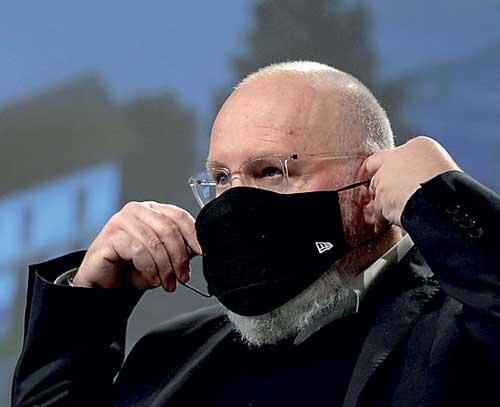 The admission was made by Timmermans in an interview with German daily Der Tagesspiegel, published on Sunday.

"It is true that mistakes were made when ordering vaccines, both by Brussels and by the member states."

It is too early to draw any conclusions, though, and currently the priority is to ensure that "all of Europe gets vaccines," the official stressed.

"I am ready to take stock at the end of the pandemic. Then we can see what we did wrong and what we did right," Timmermans added.

Admitting that the EU's approach to the Covid-19 vaccination most benefited "the richer states" like Germany, Timmermans still said the joint EU-level order of the vaccines was a right thing to do.