---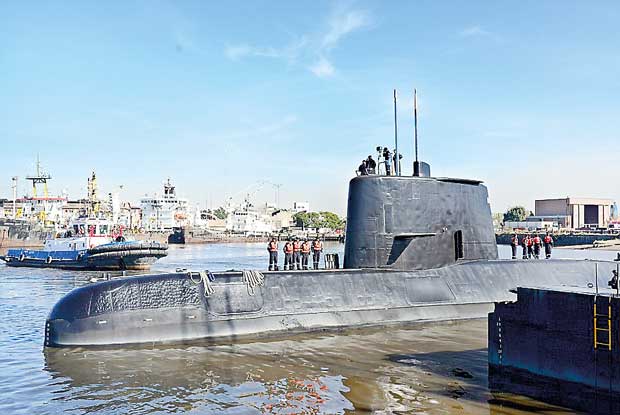 DAILY MAIL, 22nd NOVEMBER, 2017 - The missing Argentine submarine may have been located early this morning, after a US Navy aircraft allegedly detected a 'heat stain' from 230ft below the surface, some 185miles from the coast, and a rescue vessel separately reported hearing a sonar signal.

The ARA San Juan was sailing from Ushuaia to Mar del Plata when it disappeared with 44 crew members last Wednesday, including Argentina's first female submariner Eliana Krawczyk, 35, and Luis Niz, 25, who is due to get married in two weeks time.

The crew's oxygen supply was due to run out this morning as they only had enough on board to last seven days - leaving the international rescue mission racing against time to the spot where the signals were detected.

Experts, however, said it was possible that the diesel-electric submarine's oxygen supply might last as many as ten days in the case of a battery failure as reported by the boat's captain in his last communication.

The Argentine navy's spokesman, Capt. Enrique Balbi, said yesterday: 'The seven days is not dogmatic. It varies according to the circumstances.'