---
Former New York mayor Michael Bloomberg has pledged to write a $4.5 million cheque for this year's U.S. financial commitment to the Paris Climate Agreement.

The billionaire businessman made the announcement on Sunday during an appearance on CBS' Face The Nation.

'America made a commitment and as an American if the government's not going to do it we all have responsibility. I'm able to do it. 'So, yes, I'm going to send them a cheque for the monies that America had promised to the organization as though they got it from the federal government,' said Bloomberg.
President Donald Trump last year pulled the United States out of the agreement, making the country the only one opposed to the pact.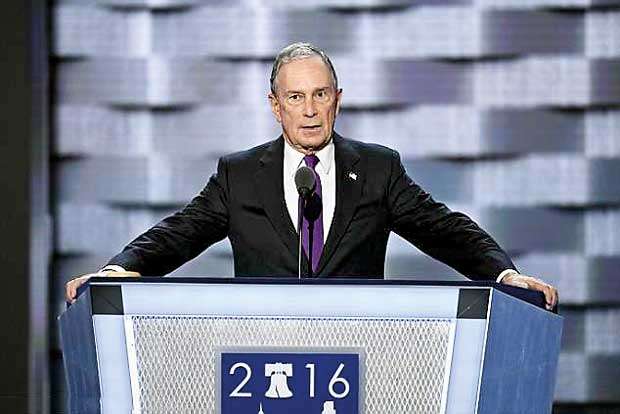 Bloomberg did not commit to provide funds beyond this year and said he hopes by next year Trump will have changed his mind.'He's been known to change his mind. That is true. But he should change his mind and say, look there really is a problem here. America is part of the problem. America is a big part of the solution and we should go in and help the world stop a potential disaster.'

Trump staunchly opposes the agreement and his administration has rolled back a number of Obama-era environmental regulations.Bloomberg, who's worth about $50billion, considered running for president as an independent in 2016, but when asked what the odds of him running in the future are he said: 'Not very high'.
US, (Daily Mail),
22 April 2018