---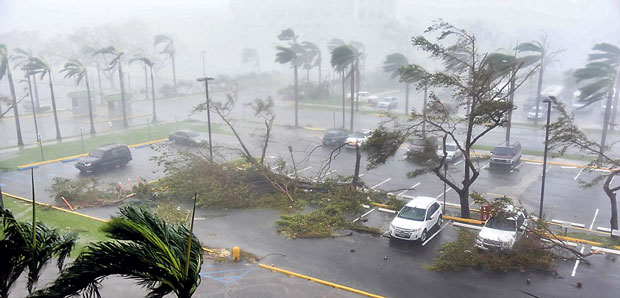 DAILY MAIL, 20 September, 2017 - Puerto Rico is currently hunkering down as it's hit with the strongest storm the island has seen since the Great Depression.

Hurricane Maria made landfall early Wednesday in the southeast coastal town of Yabucoa as a Category 4 storm with 155 mph winds, and it was expected to punish the island with life-threatening gusts and flooding for 12 to 24 hours.

Officials on the U.S. territory have warned that the storm would decimate the power company's crumbling infrastructure and force the government to rebuild dozens of communities.

Maria had previously been a Category 5 storm with 175 mph winds, but was downgraded as it slashed its way through the U.S. Virgin Islands overnight.

'This is going to be an extremely violent phenomenon,' Puerto Rico's Gov. Ricardo Rossello said in advance of the storm. 'We have not experienced an event of this magnitude in our modern history.'
The Miami-based National Hurricane Center says little change in strength is expected in the coming 48 hours as Maria remains a dangerous major hurricane.