---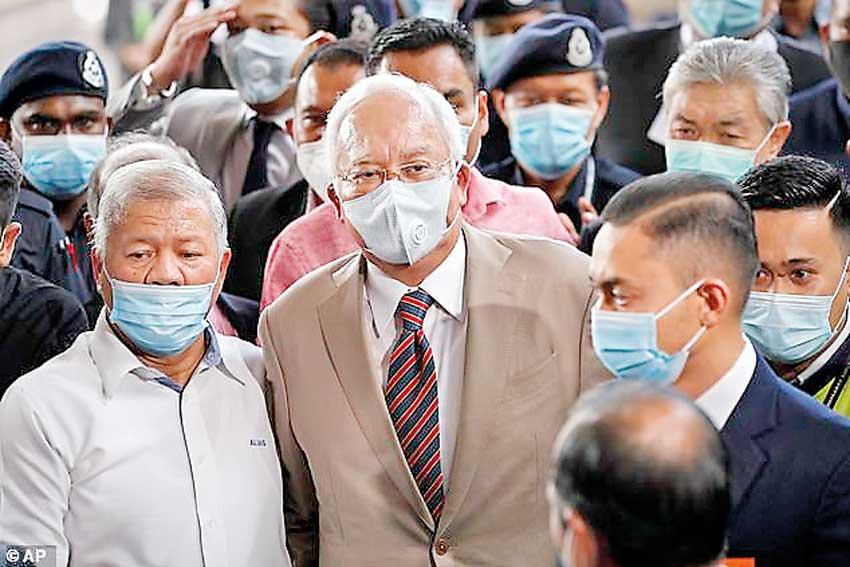 Malaysia, (Daily Mail), 28 July 2020 - Malaysia's former prime minister Najib Razak was found guilty today in the first of five trials over the multi-billion-dollar 1MDB scandal and sentenced to 12 years in jail and fined £38 million.

Najib was convicted on all charges in the case related to the looting of sovereign wealth fund 1Malaysia Development Berhad.

However, it is expected he will appeal the sentence, and he may not be sent to jail immediately, writing on Facebook 'I am ready' to take the decision to the Court of Appeals.

The Judge sentenced Najib to 12 years in jail on one count of abuse of power, 10 years each for three counts of criminal breach of trust, and 10 years each for three counts of money laundering, as well as a fine of 210 million ringgit (£38 million).

However, Judge Mohamad Nazlan Ghazali ordered the sentences to run concurrently, meaning Najib will face up to 12 years in jail.

Ghazali said the sentence was 'appropriate and proportionate' taking into account that Najib had committed the crime from a 'position of trust' as prime minister, his final plea and the need to deter others from committing the same crime. The amounts involved in Najib's first case are small compared to those in his second and most significant trial, which centres on allegations he illicitly obtained more than $500million. That trial began in August last year.