---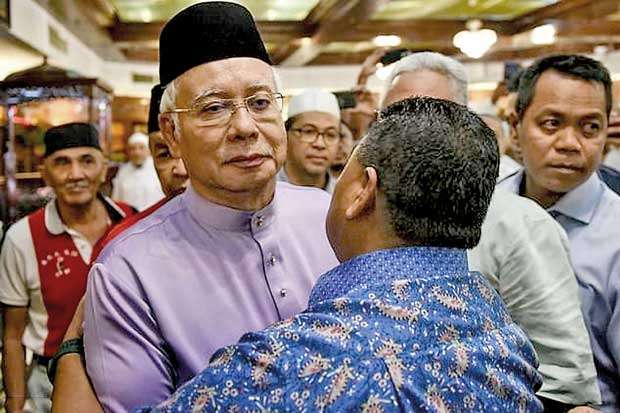 Malaysia, (Daily Mail)' 18 May 2018 - Malaysian police seized 72 suitcases stuffed with cash and jewels along with scores of designer handbags in raids on luxury properties linked to ex-prime minister Najib Razak on Friday as a corruption probe gathered pace.

The discovery adds significantly to the peril faced by Najib, who just last week had seemed to be cruising toward an election victory, before he was unseated in a stunning upset.

A visibly shattered and anxious Najib declined to comment on the latest developments as he waded through a throng of media into a mosque for Friday afternoon prayers in the Muslim-majority country.

Asked to comment, Najib, 64, patted an AFP journalists' arm and said: "Later, later."