---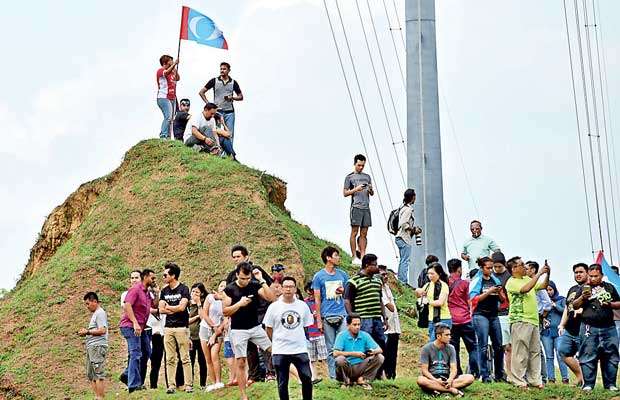 Supporters of opposition candidate wait for Mahathir Mohamad to make an appearance for an audience with Malaysia's king (AFP)
Malaysian ex-leader Mahathir Mohamad, 92, headed to the king's palace Thursday seeking permission to swiftly form a government and quell concerns around the succession after a stunning win over the coalition that has ruled for six decades.

Mahathir's opposition alliance scored a shock victory at the polls to break the grip on power of the Barisan Nasional (BN) coalition, which has governed Malaysia uninterrupted since its birth as an independent country in 1957.

It capped a dramatic comeback for Mahathir, who ruled the country with an iron fist for 22 years and came out of retirement to take on Prime Minister Najib Razak after the leader became embroiled in a massive corruption scandal.

Mahathir and his wife Siti Hasmah Mohamad Ali were driven into the national palace in Kuala Lumpur for an audience with the king, passing hundreds of supporters waving flags and chanting the national anthem.

Mohamad Azlan Shah, a member of Mahathir's party in the crowd, said he was "very proud".

"Our struggle to change Malaysian politics is not wasted. We believe Mahathir can make a change," he told AFP.

Mahathir said earlier he expected to be sworn in Thursday. Ali Hamsa, chief secretary to the government, said the ceremony was expected to take place at 9:30 pm (1330 GMT).

KUALA LUMPUR AFP May10, 2018