---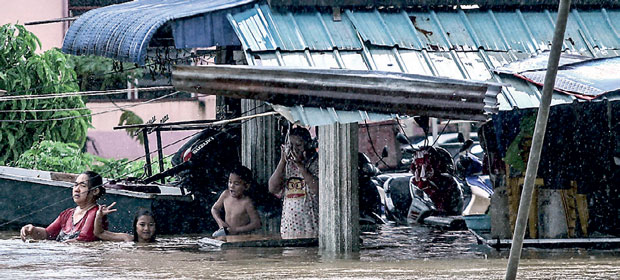 KUALA LUMPUR AFP Jan4, 2017- Floods in two northeast Malaysian states have now forced almost 23,000 people from their homes and extra relief centres have been opened, rescue officials said Wednesday. Seasonal flooding hits Malaysia's east coast states every year and regularly results in mass evacuations.

The latest round has forced authorities to evacuate 10,038 residents from Kelantan and 12,910 people from neighbouring Terengganu, officials said.

Heavy rain in the past five days has also caused 101 schools to be closed. Many roads are impassable and train services to some destinations in Kelantan have been suspended. But no deaths have so far been reported in the two states.