---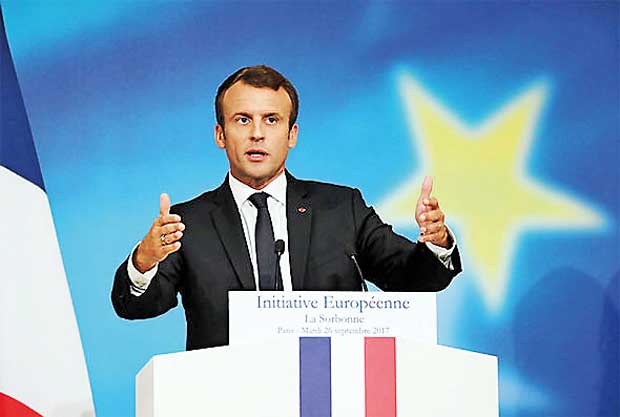 BRUSSELS AFP Nov22, 2017- The EU warned Wednesday that French President Emmanuel Macron's first budget risked breaking its tough spending rules, despite his efforts to lower the deficit and earn credibility for his ambitious reform plans for the bloc.

Brussels singled out the six eurozone nations of France, Belgium, Italy, Austria, Portugal and Slovenia as being on course for breaching EU regulations on government deficits.

The European Commission also sounded the alarm over Italy's high levels of government debt, saying that it was a cause of concern for the 19-country eurozone as a whole.

"The main message to France is the importance of correction of (the) excessive deficit this year," Valdis Dombrovskis, the commission vice president responsible for the euro, told AFP in an interview ahead of the release of its assessment of EU states' draft budget plans.

Macron has vowed to reduce public overspending in the eurozone's second largest economy with tough reforms and spending cuts, and French lawmakers approved his first annual budget with a thumping majority on Tuesday.