---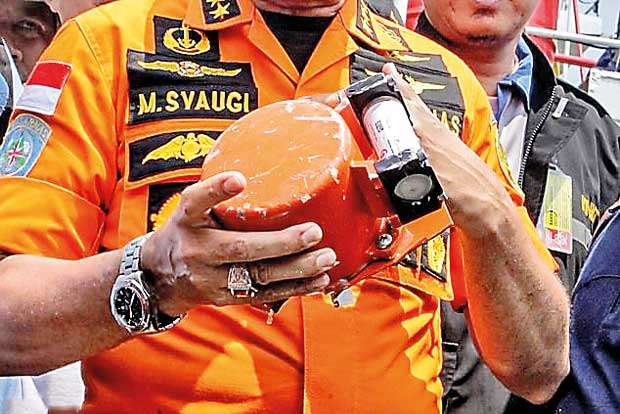 Bodies of passengers who died in the Lion Air plane crash have been found still strapped into their seats at the bottom of the ocean.

Indonesian divers revealed they found corpses among twisted hunks of metal and broken pieces of fuselage from the downed jet on the bed of the Java Sea.

Divers told CBS that they have yet to find any large sections of the plane, despite earlier hopes that a 22-meter section had been located on radar.

Search teams did manage to find one black box recorder among the ruins of the Boeing 737 MAX-8, which could solve the mystery of what caused the crash.

Every plane carries two black boxes - so-called despite being painted orange - one of which records voices in the cockpit, the other of which records flight tracking data.

It is not known whether the box recovered was the voice recorder or the much more useful tacker.

On Thursday it was revealed that the fault on the previous flight was so severe that the pilot actually sent out a 'Pan-Pan' distress call - one step down from 'Mayday' - minutes after take-off.

However, a few minutes later the pilot of the doomed jet said the problem had resolved itself and he was happy to carry on to Jakarta.

Just hours later the same jet took off from Jakarta and the situation repeated itself almost exactly, except this time the plane did crash. Indonesia, (Daily Mail), 1 November 2018