---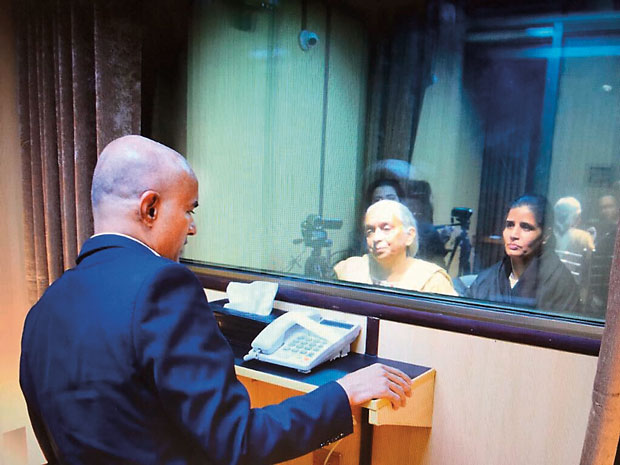 Islamabad (DAWN.COM) - Kulbhushan Jadhav's wife and mother met the convicted Indian spy at the Ministry of Foreign Affairs after arriving in Islamabad on Monday morning via a commercial flight.

Jadhav's mother, Avanti, and wife, Chetankul, made a stop at the Indian High Commission prior to the 40-minute-long meeting with the spy, Foreign Office (FO) Spokesperson Dr. Muhammad Faisal said.
India has requested that the family should not have any interaction with the media, the FO spokesperson said.

Kulbhushan Jadhav, a former Indian Navy officer, was arrested in Pakistan on espionage charges.
He was captured by security forces on March 3, 2016, in Balochistan and sentenced to death by a military tribunal earlier this year for his involvement in terrorism and espionage.