---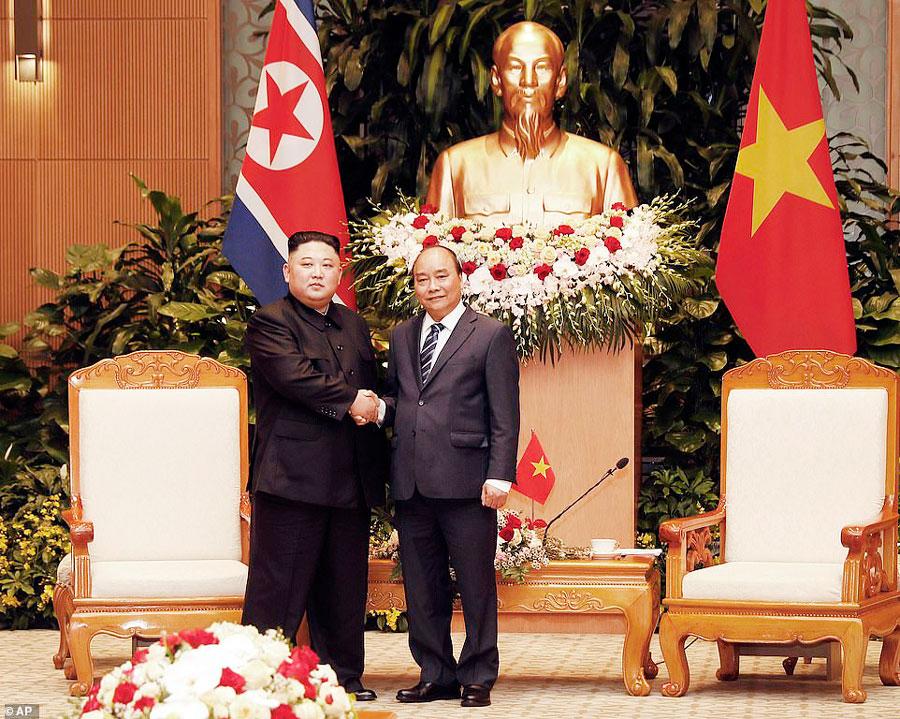 Vietnam, (Daily Mail), 1 March 2019 - Kim Jong-un 'may have lost the will to negotiate' after he and President Trump failed to reach an agreement over the country's nuclear program in Hanoi, North Korea's vice foreign minister warned.

The dictator 'got the feeling that he didn't understand the way Americans calculate' after his offer to permanently dismantle his nuclear facilities in the Yongbyon region in return for partial sanctions relief was rejected, Choe Son-hui said after the summit abruptly collapsed on Thursday.

The news directly contradicts Trump's account of the summit after he said the North Koreans had asked for total sanctions relief, and insisted that his relationship with Kim remained friendly and that talks would continue.

If North Korea does decide to break off negotiations it raises the prospect that nuclear and ballistic missile tests could resume, after Trump said that Kim had promised to halt both - but only while talks were ongoing.

Meanwhile Kim remained in Hanoi on Friday where he met with Vietnamese leaders after the US President had flown back to Washington.