---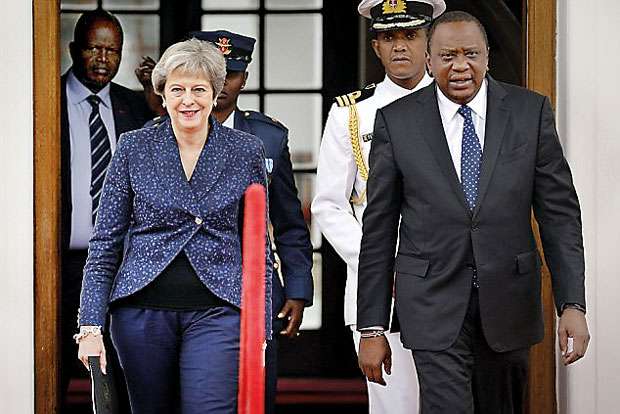 (Kenya, (Daily Mail), 30 August 2018 - The Kenyan president appeared to forget Foreign Secretary Boris Johnson's name during a press conference with Theresa May and refered to him as 'the bicycle guy.'

Uhuru Kenyatta, who came to power in 2013, was seeking to remind dignitaries and assembled media of the former Foreign Secretary's visit to the country.

However he had a spot of bother remembering Mr Johnson's name and ended up calling him 'the bicycle guy.'

Asked whether UK had been neglecting Kenya, Mr Kenyatta pointed to a visit by Boris Johnson.
'Last year, if you recall, the Foreign Secretary then Boris, um, Boris - Boris... Johnson. The bicycle guy.'

Mrs May managed to suppress a smile as her Tory rival was slighted during the press conference.
Best for Britain supporter Layla Moran said: 'From the Prime Minister's African jaunt we have learned two things - the Maybot is about as catchy as Peter Crouch's robot and one day you are Brexiteer Foreign Secretary and the next you are just the bicycle lad.'

Speculation has been mounting Mr Johnson will launch a bid to oust the PM in the coming months.
His effort could be hampered by a reminder of his difficult time as Foreign Secretary, which was dominated by gaffes.