---
DAILY MAIL, 4 September, 2017
The Duke and Duchess of Cambridge who are expecting their third child were forced to tell the world early today because Kate has again been struck down with severe morning sickness.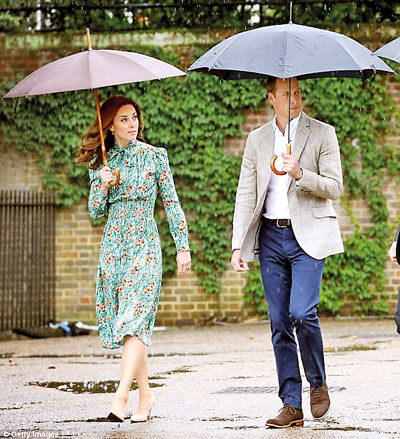 The Duchess, 35, who is believed to be between eight and 12 weeks pregnant, battled Hyperemesis Gravidarum during her first two pregnancies.

Today she was forced to miss her planned engagement at the Hornsey Road Children's Centre in London, and is being cared for at Kensington Palace.

In July Kate hinted at a third child on a royal tour of Poland with her family. She was given a cuddly toy meant for a newborn and said to William, laughing: 'We will just have to have more babies'. A statement from Kensington palace said "...the Duke and Duchess of Cambridge are very pleased to announce that The Duchess of Cambridge is expecting their third child".

The Queen, Prince Charles, the Duchess of Cornwall and other members of both families are delighted with the news, and the child will be born fifth in line to the throne.