---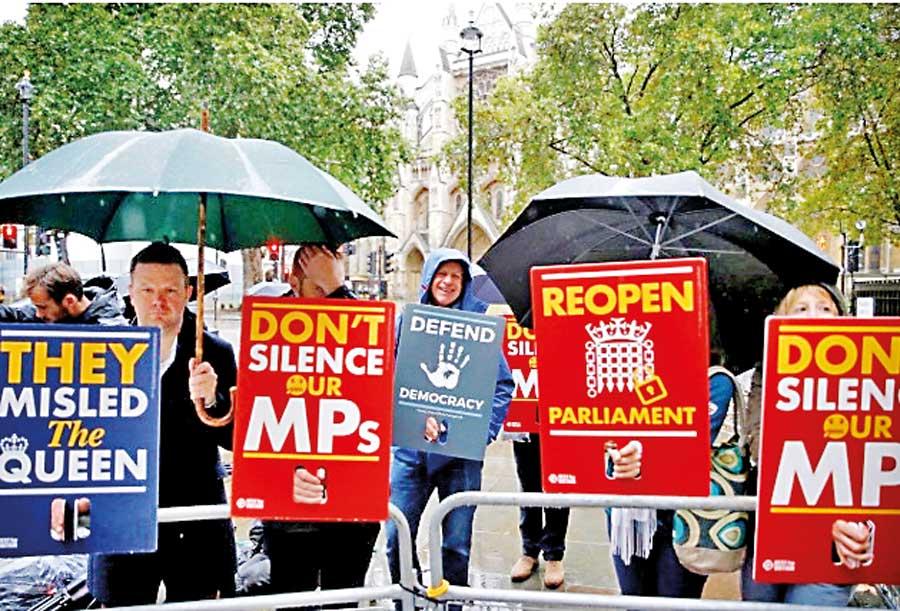 Opposition lawmakers urged Conservative Prime Minister Boris Johnson to resign on Tuesday after what British media called a "historic" ruling by the Supreme Court that his suspension of parliament was unlawful.

The British parliament's elected house, the Commons, will resume sitting on Wednesday after a Supreme Court ruling that Prime Minister Boris Johnson's suspension was unlawful, Speaker John Bercow said.

"Boris Johnson has lied and lied, now the court has found him to have acted unlawfully. He must resign," tweeted Ian Blackford, the Scottish National Party's leader in the British parliament.

Supreme Court president Brenda Hale said Johnson's advice to Queen Elizabeth II to prorogue, or suspend, parliament "was unlawful, void and has no effect," adding that the court's 11 judges were unanimous in their decision.

Johnson said he wanted to clear the way for a new government work programme in a new session of parliament. Opponents accused him of seeking to limit scrutiny of his plans for Britain to leave the European Union, with or without a deal, on October 31.

"Parliament, and in particular the House of Commons as the elected representatives of the people, has a right to a voice in how that [Brexit] change comes about," Hale said. "The effect [of the suspension] upon the fundamentals of our democracy was extreme."

"Boris Johnson broke the law and lied to the queen," pro-EU Labour lawmaker David Lammy tweeted. "Now open the doors of parliament and resign."
London (dpa), 24 Sept, 2019