---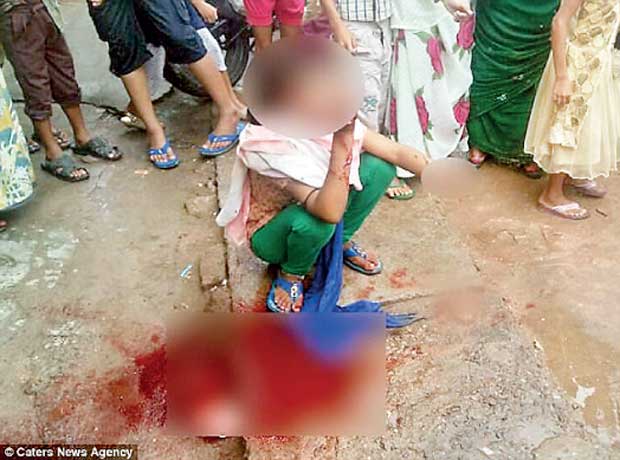 Uttar Pradesh, (Daily Mail), 24 August 2017 -
A jilted lover chopped off a 15-year-old schoolgirl's hand with a sword at a busy Indian market in broad daylight.

The attack took place at the Lakhimpur Kheri market, in the northern Indian state of Uttar Pradesh, when the victim was shopping with her younger brother. The girl was immediately rushed to a private hospital where doctors are trying to stitch her dismembered hand back on. 19Vin-year-old Vinod Chaurasia,, is accused of attacking her and is alleged to have been stalking the girl for past few months.

Police claim he followed her to try and convince her to go out with him but when she turned him down, he took out the sword and cut off her hand.

He then repeatedly struck her with the sword but fortunately, the crowd overpowered him and handed him over to the police.CAP: The attack took place at the Lakhimpur Kheri market, in the northern Indian state of Uttar Pradesh (DM)