---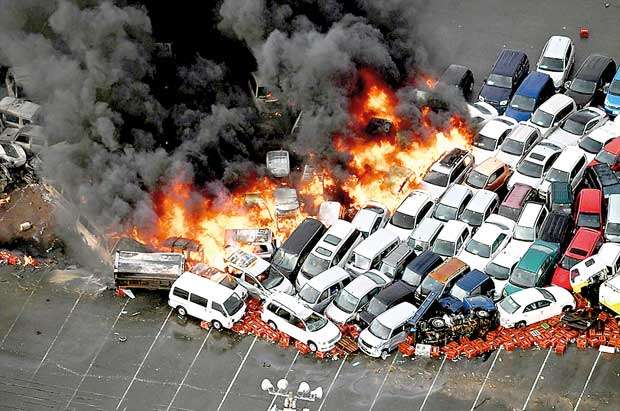 TOKYO REUTERS, Sept 5 2018- Japan began on Wednesday to clean up after a powerful typhoon killed 11 people, injured hundreds and stranded thousands at a flooded airport, though when the airport in an industrial and tourist hub might reopen was not clear.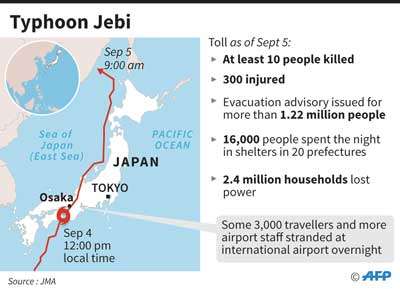 Typhoon Jebi, or "swallow" in Korean, was briefly a super typhoon and was the most powerful storm to hit Japan in 25 years. It came after months of heavy rain, landslides, floods and record-breaking heat that killed hundreds of people this summer.

About 3,000 tourists were stuck overnight at Kansai Airport in western Japan, an important hub for companies exporting semiconductors built on reclaimed land on a bay near Osaka and connected to the mainland by a bridge that was damaged when a tanker slammed into it during the storm.

But by afternoon many people had been rescued by bus or ferried by ship from the airport, where puddles still stood on the main runway after it was inundated on Tuesday.

Chief Cabinet Secretary Yoshihide Suga said on Wednesday afternoon about 470 people were injured. It was uncertain when the airport would reopen and some roads and train lines in the affected areas were still closed, he said.