---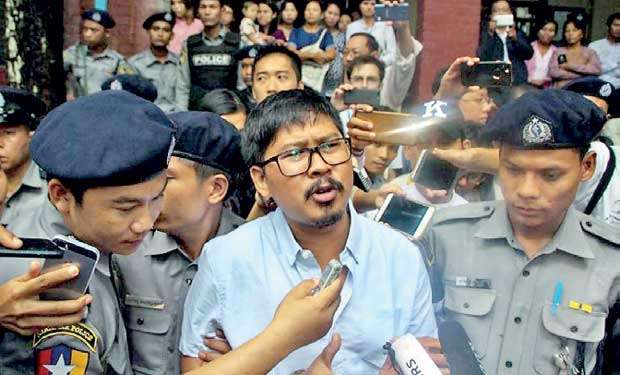 YANGON AFP Nov5, 2018 - Lawyers for two Myanmar Reuters journalists filed an appeal Monday against their seven-year jail sentence linked to their reporting on the Rohingya crisis, the news agency said.

Wa Lone, 32, and Kyaw Soe Oo, 28, were found guilty under a state secrets act in September after exposing the extrajudicial killing of 10 Rohingya men during a brutal military crackdown last year.

The verdict -- following what was widely viewed as a sham trial held to intimidate Myanmar's nascent community of journalists -- sparked widespread condemnation.

Reuters president and editor-in-chief Stephen J Adler said in a statement the ruling ignored "compelling evidence" that the two reporters had been framed by the authorities.