---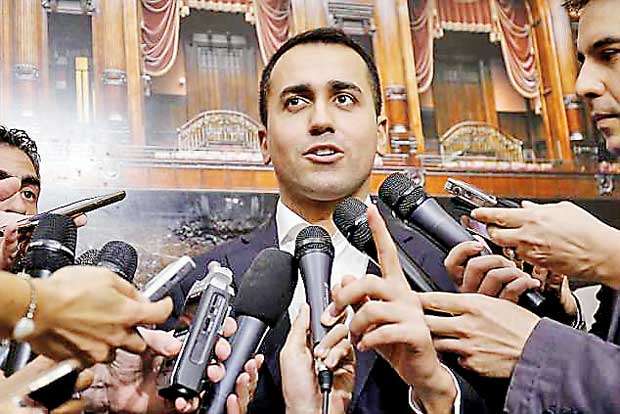 AFP May31, 2018 Italy's populist parties launched a last-ditch bid Thursday to resurrect a coalition government that collapsed as the president vetoed their controversial pick for economy minister.
Luigi Di Maio, head of the anti-establishment Five Star Movement, said Wednesday he was prepared to offer a compromise candidate in place of economist Paolo Savona, who has called for Italy to drop the euro.

It would be an olive branch to President Sergio Mattarella, who at the weekend ruled out approving the coalition's cabinet lineup if it included Savona -- prompting Di Maio to demand the president's impeachment.

Mattarella has asked pro-austerity economist Carlo Cottarelli to form a caretaker government, but now says he is assessing Di Maio's offer of a compromise with "great interest". Cottarelli meanwhile has a caretaker team ready to step in should the Five Star-League negotiations fail -- but the lineup is doomed to lose a confidence vote in the populist-dominated parliament, meaning that elections would likely be held after August.