---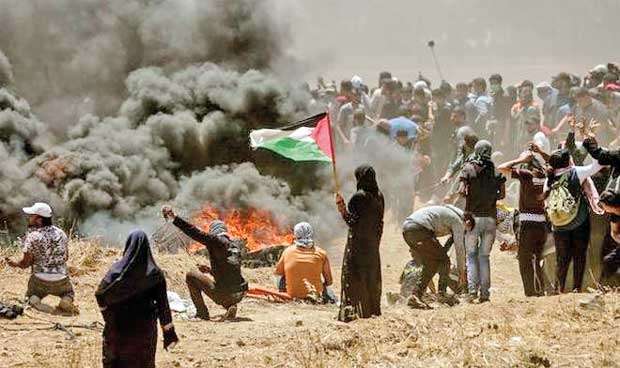 GAZA-ISRAEL BORDER (Reuters),MAY 16 2018 - Palestinians buried the dead on Tuesday from the bloodiest day in Gaza in years, after Israeli forces killed 60 Palestinians near the Gaza-Israel border during demonstrations against the opening of the U.S. embassy in Jerusalem.

Israeli forces shot dead two more Palestinians on Tuesday, although protests were quieter than the previous day. It appeared that many protesters had gone to mourning tents rather than back to the scene of Monday's bloodshed. Mourners marched through the strip, waving Palestinian flags and calling for revenge.

"With souls and blood we redeem you martyrs," they shouted.

Hundreds marched in the funeral of eight-month-old Leila al-Ghandour, whose body was wrapped in a Palestinian flag.

"Let her stay with me, it is too early for her to go," her mother cried, pressing the baby's body to her chest. The family said she died of inhaling tear gas. At Gaza's hospitals, families crowded the halls and spilled out of rooms as patients awaited treatment.