---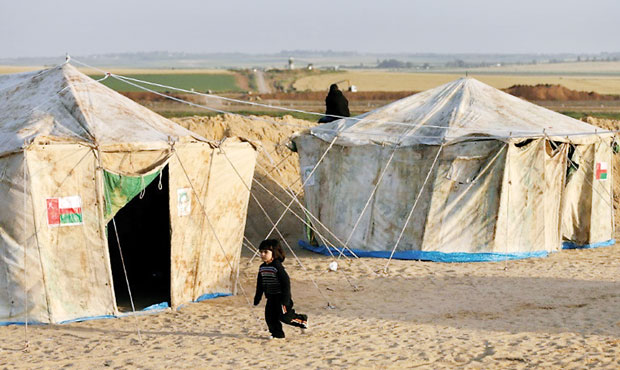 Israeli shelling killed a Palestinian farmer in Gaza early on Friday, the enclave's health ministry said, just hours before the launch of mass protests along the border.

A second Palestinian was wounded by the tank fire near Khan Yunis in the southern Gaza Strip, a ministry spokesman said.

The shelling came just hours before the opening of large protest camps near the border, which have prompted the Israeli army to deploy reinforcements, including more than 100 special forces snipers, for fear of mass attempts to break through the security fence.

Hundreds of people, including women and children, are expected to march to the camps in an event dubbed "The Great March of Return," which has the backing of Gaza's Islamist rulers Hamas.

The protest camps are expected to remain in place for more than six weeks in the run-up to the inauguration of the new US embassy in Jerusalem around May 14.

Protests along the border are common, often culminating in young Palestinian men throwing stones at Israeli soldiers who respond with tear gas, and rubber and live bullets.

The March of Return protest is different because it involves hundreds of Palestinians, including whole families with women and children, camping along the border for weeks.

US President Donald Trump's recognition of the disputed city as Israel's capital in December has infuriated Palestinians, with the claim its annexed eastern sector as the capital of their future state.
Gaza, (AFP), 30 March 2018