---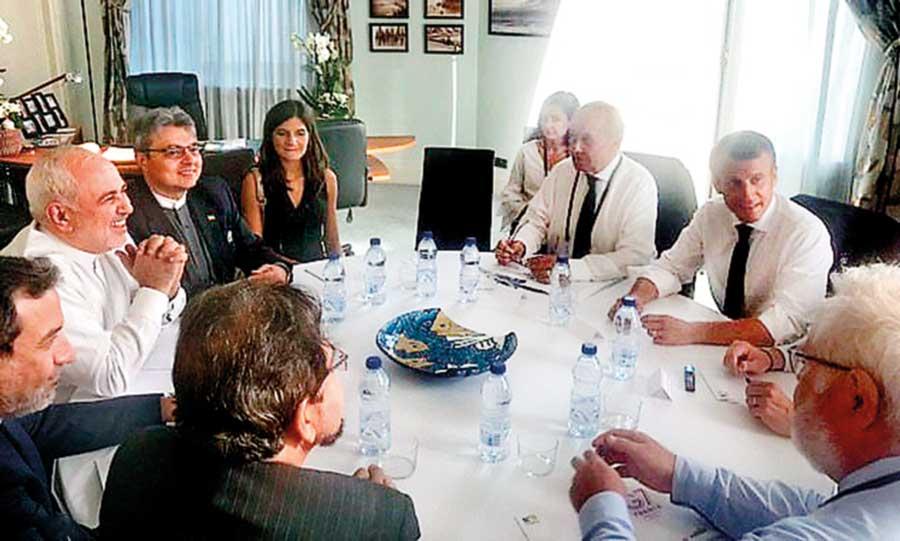 TEHRAN (Reuters/AFP) Aug26, 2019- Iran's foreign minister made a flying visit for talks with host France at the G7 summit on Sunday, as Paris ramped up efforts to ease tensions between Tehran and Washington, a dramatic diplomatic move that the White House said had surprised them.

European leaders have struggled to tamp down the brewing confrontation between Iran and the United States since Trump pulled Washington out of Iran's internationally-brokered 2015 nuclear deal and reimposed sanctions on the Iranian economy.

Foreign Minister Mohammad Javad Zarif, who is under U.S. sanctions, flew to the southwest French town of Biarritz where the Group of Seven leaders are meeting. He held more than three hours of talks, including with Macron, before heading back to Tehran. "Road ahead is difficult. But worth trying," Zarif tweeted.

Iran's President Hassan Rouhani came out strongly in favour of talks Monday as his top diplomat came under fire from hardline media for a surprise visit to a G7 summit.

The ultra-conservative Kayhan newspaper strongly criticised Zarif's visit on Monday in an article that called the trip "improper".

"I believe that for our country's national interests we must use any tool," Rouhani said in a speech aired live on state television.

Zarif was invited to Biarritz by French President Emmanuel Macron, who has been leading efforts to de-escalate tensions between Iran and its arch-enemy the United States.