---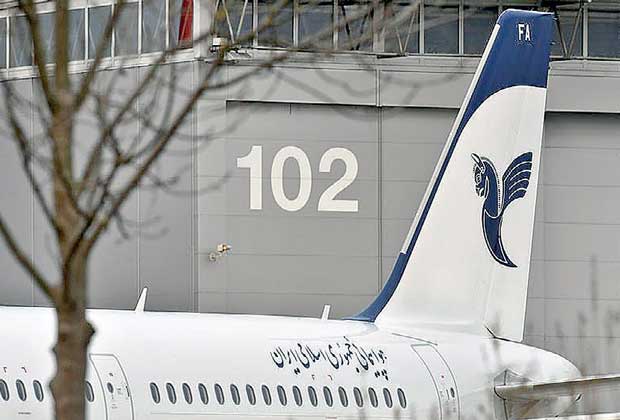 An Airbus A321 with the description "The Airline of the Islamic Republic of Iran" below the tail fin is parked at the Airbus facility in Hamburg (REUTERS)
PARIS REUTERS Jan 8-
Airbus said on Sunday Iran's state airline IranAir had accepted its first new jet, marking a key step in opening up trade under a nuclear sanctions deal between Iran and major powers.

The Airbus A321 jetliner has been painted in IranAir livery and is expected to be delivered later this week. "The technical acceptance has been done with formal delivery still to be done," an Airbus spokesman said.

A spokesman for Iran's civil aviation authority said the aircraft had been placed on the country's aircraft register, indicating IranAir had taken ownership of the aircraft, the first of around 200 Western aircraft ordered since sanctions were lifted.