---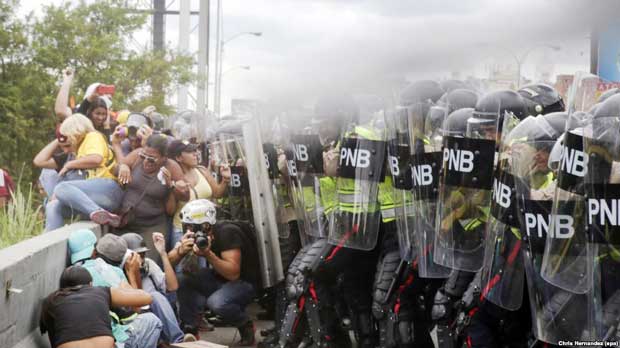 Caracas (dpa) 21st APRIL, 2017 - The international community on Thursday demanded that Venezuelan President Nicolas Maduro called on pro-government militias believed to be responsible for violence at protests across the country to stand down.

Democracy in Venezuela had been "fatally wounded," said Luis Almagro, Secretary General of the Organization of American States (OAS).

Photos being circulated online showed militia members on motorbikes shooting at protesters and police beating others who in turn responded with violence.

"We condemn above all that the regime has armed the Colectivos so that they can exercise repression without restraint," Almagro said, using the local name for the armed groups supporting Maduro's Socialist government.

Anti-government protesters clashed with police on Thursday for a second straight day, as marchers demanding political change were met with tear gas and riot squads, in further scenes of violence that have left nine people dead in the last two weeks.