---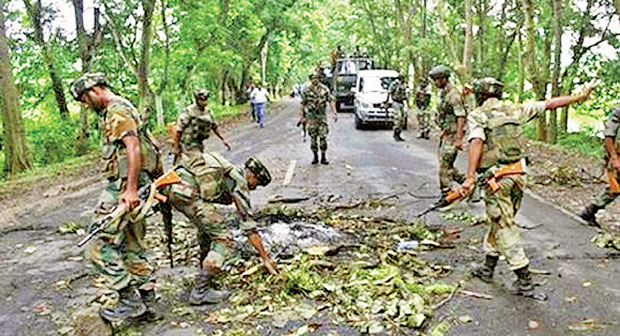 There have been several encounters between the rebel groups and security forces in Manipur. In July last year, the Supreme Court had ruled that all incidents involving suspected use of excessive and retaliatory force by the army must be investigated.(Reuters/HT file photo)
The Supreme Court ordered on Friday a federal investigation into 62 alleged extra-judicial killings by security forces in Manipur, overruling objections by the government and the army in a landmark decision likely to be hailed by human rights activists.

The court ordered the Central Bureau of Investigation (CBI) to set up special teams for the probe and asked the agency's director to respond within two weeks. The army — which is accused in 28 of the 62 cases — wanted an internal probe.

In July last year, the top court had ruled that all incidents involving suspected use of excessive and retaliatory force by the army in Manipur must be investigated. The decision had come on a petition that alleged 1,528 extra-judicial killings by the army and other security forces during 2010-12
in Manipur.

"The army and paramilitary personnel 'cannot use excessive or retaliatory force' even in areas where the Armed Forces (Special Powers) Act, 1958 (AFSPA) had been notified," the
order said.
(Hindustan Times), July 14, 2017