---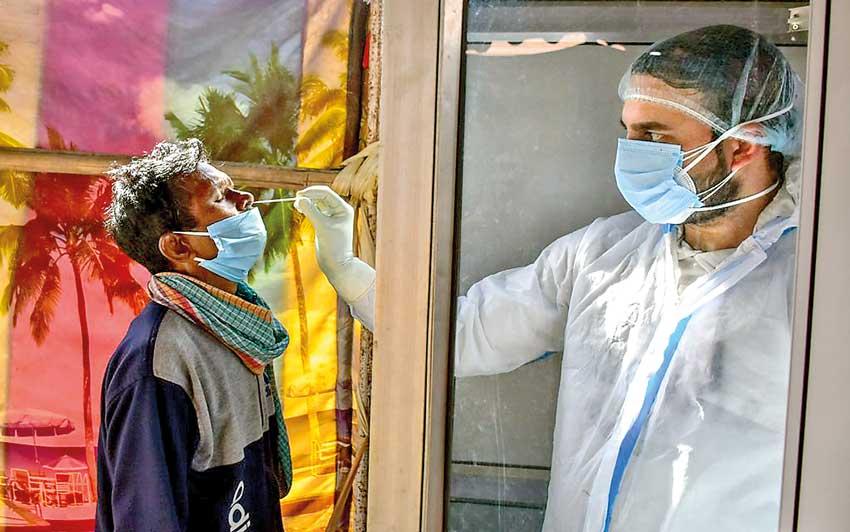 New Delhi (dpa), 1 March, 2021- India expanded its large but floundering Covid-19 vaccination campaign on Monday to cover people aged 60 and up as it hopes to address a spike in infections as well as "vaccine hesitancy" among people.

The country began inoculating its 1.3 billion population on January 16, in what is the world's largest vaccination programme.

It planned to vaccinate 30 million front line workers and health care staff initially, but has struggled, managing only 14.3 million shots so far.

Registrations for people aged 60 and up and those older than 45 and with multiple medical conditions opened early on Monday on a government website and app. Many people could also walk into facilities with their identity cards, where staff vaccinated them after registering them.

Prime Minister Narendra Modi took the jab at Delhi's All India Institute of Medical Sciences, becoming the first beneficiary of the vaccination drive's second phase. Modi used the occasion to send a message about vaccine hesitancy as he took a dose of the home-grown Covaxin, developed by Bharat Biotech.

"Remarkable how our doctors and scientists have worked in quick time to strengthen the global fight against Covid-19. I appeal to all those who are eligible to take the vaccine. Together, let us make India Covid-19 free!," Modi said.