---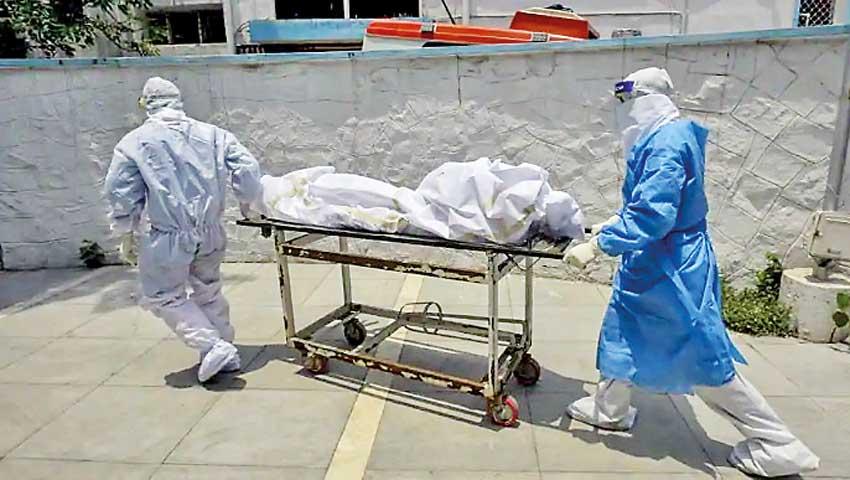 India's Covid-19 case count has overtaken that of Britain, making it the country fourth-worst-affected by the new coronavirus, according to Health Ministry data released on Friday. According to the figures, India has now suffered 295,772 infections.

India, which is in the process of opening up after a prolonged lockdown, has seen exponential growth in infections during the past week. It logged a record 9,996 new infections on Thursday. A country with a population of 1.3 billion, India has, however, had a relatively lower death rate, with 8,498 reported so far by the government.

India's case load now lags only the United States - which has more than 2 million cases - and those of Brazil
and Russia.

Health experts have predicted that the number of cases in India would rise sharply during the next couple of months as the country opens its offices, businesses, religious sites and
shopping centres.

The cases are now largely concentrated in cities, but the large-scale reverse migration of workers to rural areas has raised concern of its spreading in these areas, which have poor health care infrastructure.
New Delhi (dpa), 12
June, 2020 –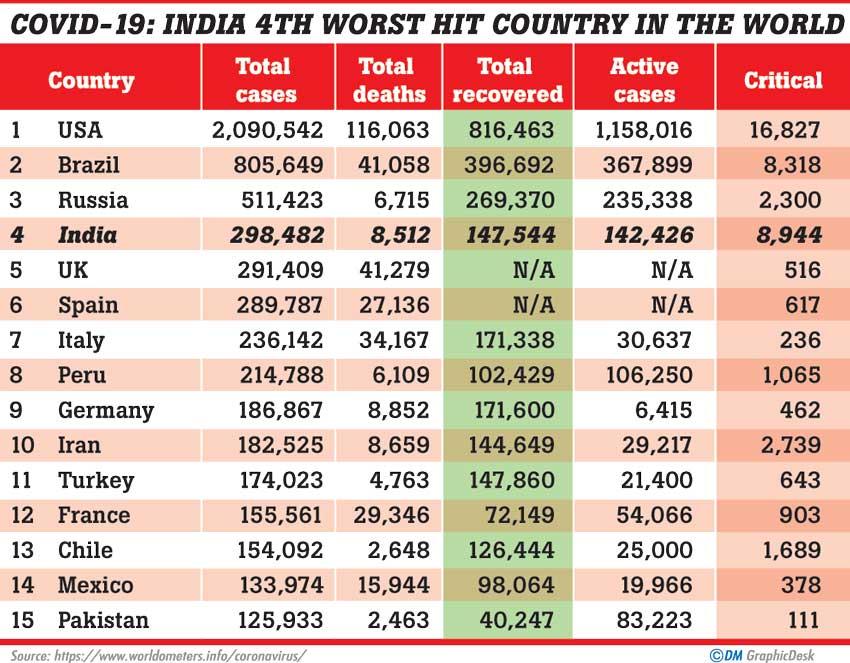 ---
Covid-19 patients treated worse than animals: Supreme Court

Hindustan Times, 12 June, 2020-
The Supreme Court on Friday took a strong view of the treatment meted out to Covid-19 patients and dead bodies in government hospitals across the country, describing the situation as deplorable and worse than what animals would have to suffer.

Taking cognisance of media reports, a three-judge bench sought detailed status reports from four states - Delhi, Maharashtra, Tamil Nadu and West Bengal - regarding the conditions in hospitals.

"Covid-19 patients are treated worse than animals. In one case, a dead body was found in garbage," the bench headed by justice Ashok Bhushan remarked.

The state of Delhi came in for heavy criticism from the bench, with the court pointing out the conditions in hospitals as well the reduced testing for Covid-19. The top court also noted that patients are running from pillar to post to get themselves admitted even though a large number of beds in government hospitals are lying vacant.