---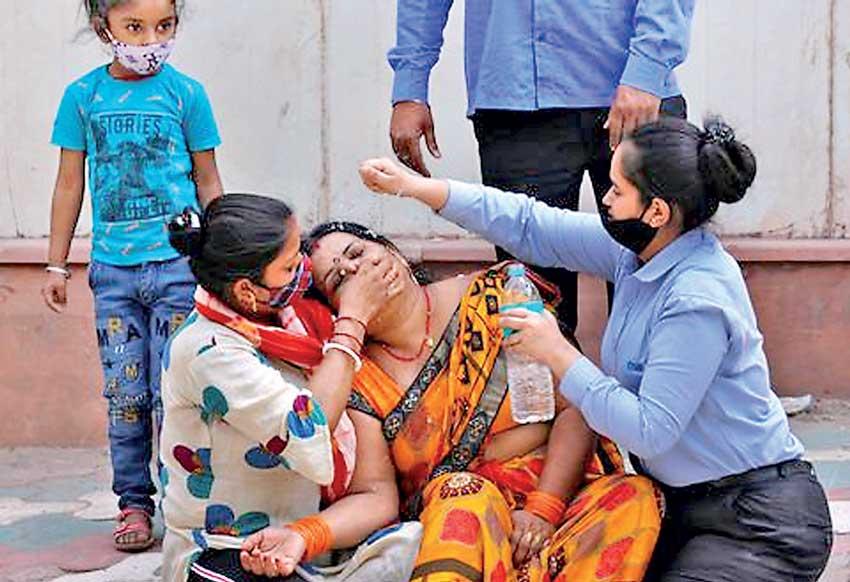 India extended a record daily run of new COVID-19 infections on Friday, spurred by hundreds of positive tests at a major religious gathering, as politicians pushed ahead with election rallies against advice they could worsen the outbreak.

India is battling a massive second wave of the coronavirus pandemic, with new restrictions imposed in Mumbai, New Delhi and other cities. There are also growing calls for officials to speed up the country's vaccination programme as hospitals are swamped with patients.

The 217,353 new cases reported by the health ministry on Friday marked the eighth record daily increase in the last nine days and took total cases to nearly 14.3 million.

Deaths in India rose by 1,185 over the past 24 hours the highest single-day rise in seven months to reach a total of 174,308, the health ministry reported.

Experts have raised concerns about the spread of more contagious and deadlier variants of the disease, particularly given widespread participation in religious festivals and political rallies.

Several senior leaders and opposition lawmakers, including Prime Minister Narendra Modi and Congress's Rahul Gandhi, have been holding large rallies for supporters amid elections in five regions, including West Bengal.

In the heat of the latest wave of infections, India has shifted from being a mass vaccine exporter to a major importer.

Officials abruptly changed the rules to allow vaccine imports to be fast-tracked, having earlier rebuffed foreign drugmakers like Pfizer. It will import Russia's Sputnik V vaccine starting this month to cover as many as 125 million people.
NEW REUTERS, 16 April, 2021