---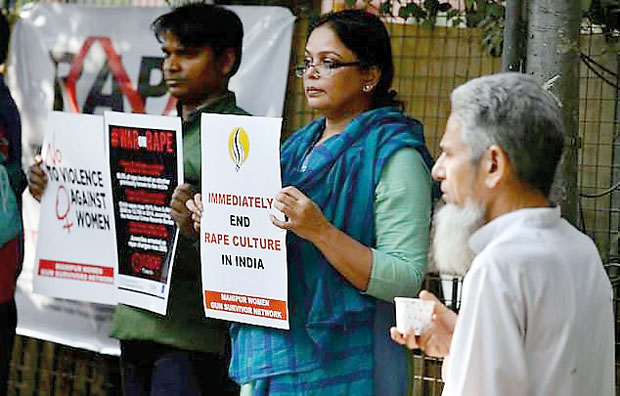 NEW DELHI AFP Nov2, 2017 -An Indian court Thursday sentenced two men to life in prison for raping their 10-year-old niece, in a case that hit headlines when her appeal for a late-term abortion was rejected, a lawyer said.

The girl, who cannot be named, gave birth in August after the Supreme Court rejected her family's plea that she be allowed a late-term abortion on health grounds.

India only allows abortions up to 20 weeks except in cases where the life of the mother is threatened by the pregnancy.

But many child rape survivors do not realise they are pregnant until after the 20-week limit, a problem highlighted by a slew of high-profile cases in recent months.

"Both men have been sentenced to life imprisonment," public prosecutor Atul Sethi told AFP by telephone.