---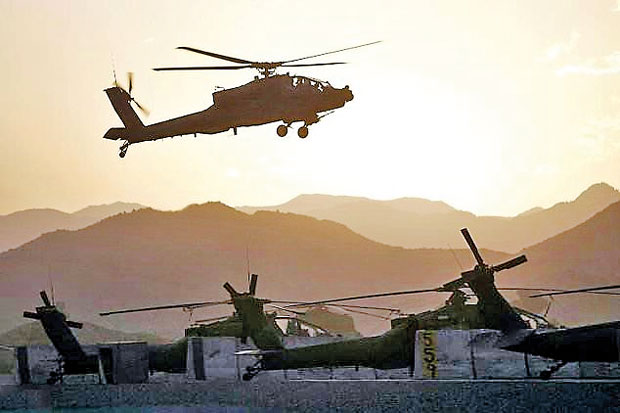 NEW DELHI AFP Aug17, 2017 - India approved a $650 million purchase of six attack choppers Thursday from US aviation giant Boeing, officials said, as it boosts its military might amid border tensions with China and Pakistan.

The Defence Acquisition Council (DAC), which approves big-ticket purchases, gave the green light to acquire six additional Apache helicopters after 22 were bought as part of a $2.5 billion deal in 2015.
Two defence ministry sources told AFP on the condition of anonymity that the deal was approved exclusively for the army, without providing further details including a date for delivery.

"DAC approved procurement of six Apache helicopters along with associated equipment for the army totalling about 4,168 crore rupees ($650 million)," an official told AFP by text message.

The initial batch of 22 Apaches -- equipped with Hellfire and Stinger missiles -- replaced the Indian Air Force's ageing fleet.