---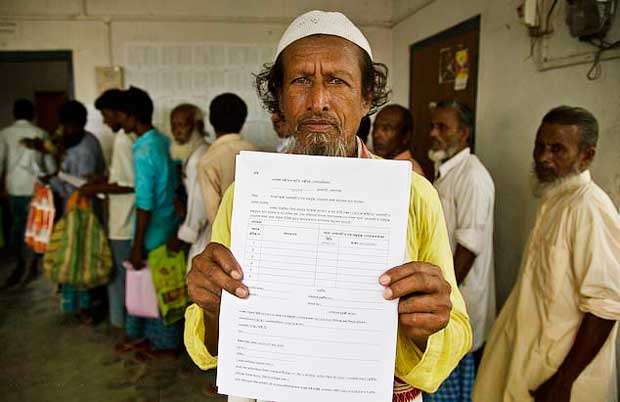 By· Vidhi Doshi
(c) 2018, The Washington Post, Aug 17, 2018 - GUWAHATI, India - The list drew lines through villages, divided families and caused chaos in communities.

The Indian state of Assam last month put out a draft of the National Register of Citizens that excluded 4 million people who claimed to be Indian, part of a wider campaign to "detect-delete-deport" as many as 20 million illegal immigrants from Muslim-majority Bangladesh. Last week, many of those excluded in Assam began submitting applications to find out why they were left off the list - the first step in what could be months of limbo and cumbersome legal battles to prove their nationality.

The citizens' register is part of a multipronged effort to remove foreigners from Assam.

Indian Home Minister Rajnath Singh has said that Indian citizens left off the list will have opportunities to prove their nationality, but that has not assuaged the fears of minorities, especially Muslims, who feel targeted by the policy.