---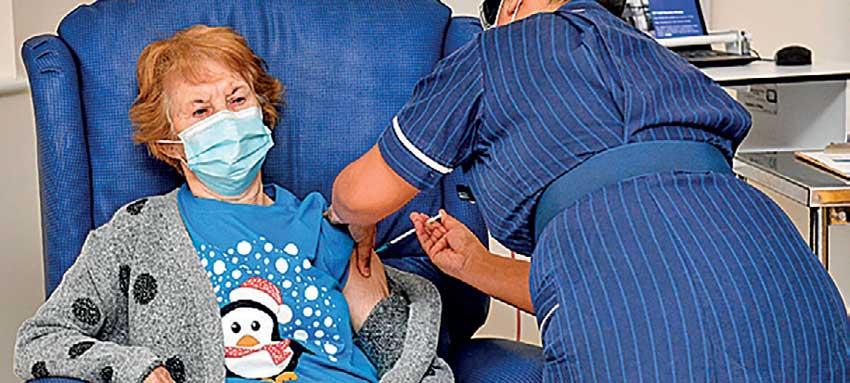 A 90-year-old grandmother became the world's first person to receive a fully-tested COVID-19 shot on Tuesday, as Britain began mass-vaccinating its people in a global drive that poses one of the biggest logistical challenges in peacetime history.

Health workers started inoculating the most vulnerable with the vaccine developed by Pfizer and BioNTech, with the country a test case for the world as it contends with distributing a compound that must be stored at -70C (-94F).

Margaret Keenan, who turns 91 in a week, was the first to receive the shot, at a hospital in Coventry, central England. The launch of the vaccine, one of three shots that have reported successful results from large trials, will fuel hope that the world may be turning a corner in the fight against a pandemic that has killed more than 1.5 million people. Britain, the worst-hit in Europe with over 61,000 deaths, is the first Western nation to begin mass-vaccinations and the first globally to roll out the Pfizer/BioNTech shot.

But despite the relief of people receiving the first dose of the two-dose regimen, they will have to wait three weeks for their second shot, and there is no evidence immunisation will reduce transmission of the virus.

"It will gradually make a huge, huge difference. But I stress gradually, because we're not there yet. We haven't defeated this virus yet," Prime Minister Boris Johnson said.

Health Secretary Matt Hancock said he expected millions to be vaccinated by the end of the year, and described the start of the drive as "V-Day"
-LONDON (Reuters),
8 Dec, 2020