---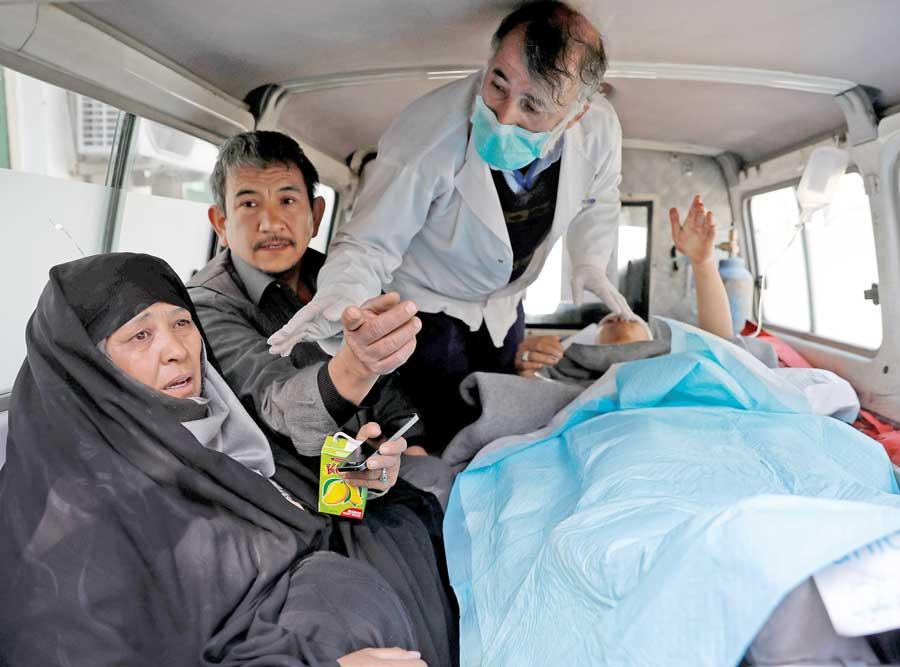 By Sayed Salahuddin, Pamela Constable (c) 2019, The Washington Post, Mar 07, 2019 ·
KABUL, Afghanistan - An outdoor memorial service attended by numerous Afghan politicians and officials, including Chief Executive Abdullah Abdullah and former President Hamid Karzai, was attacked Thursday by mortar fire in the Afghan capital, killing three people, police and health officials said.

The attack, which also wounded 20 people, was claimed by the Islamic State extremist group through its affiliated website.

The mid-morning gathering which drew several thousand people, was being held in a public arena to mark the anniversary of the death of a minority Shiite and ethnic Hazara leader, Abdul Ali Mazari, who was killed in 1995 by the Taliban.

Witnesses said Abdullah, 58, who shares executive power with President Ashraf Ghani, was addressing the crowd Thursday when loud mortar fire was heard nearby and people scattered in panic. Abdullah was not harmed.