---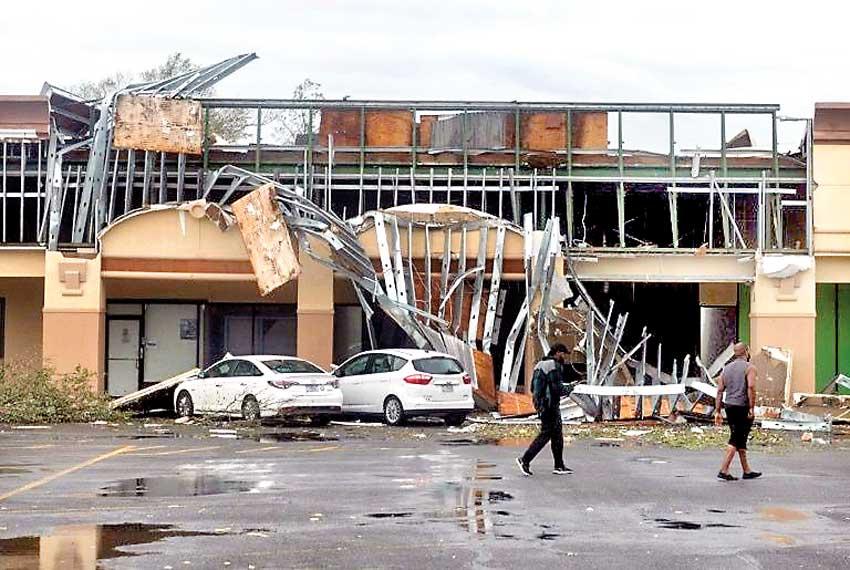 Hurricane Laura tore roofs off buildings and blew out windows in the southern US state of Louisiana as it slammed into the coast early Thursday killing at least one person, with shaken residents emerging to survey the damage.

Forecasters warned of the continued risk of a "life-threatening" storm surge as the hurricane -- one of the strongest to ever hit the region -- moved inland and weakened rapidly.
Television footage showed windows in office buildings in the city of Lake Charles being blown out by ferocious gusts that also uprooted trees and road signs.

Streets were flooded, debris flew through the air and some buildings were left submerged by water or partially destroyed.

More than half a million people were without power in Louisiana and neighboring Texas, according to the PowerOutage.us site.

"The threat Laura poses to Louisiana is ongoing. Stay home, continue to heed the warnings and instructions of local officials," tweeted Louisiana Governor John Bel Edwards.
He told MSNBC that one girl died when a tree fell on her home in the Leesville area of the state.

The National Hurricane Center said Thursday a storm surge "with large and destructive waves" could still impact 40 miles (65 kilometers) inland and that flood water would not recede for several days.

The NHC had earlier warned of an "unsurvivable" storm surge as evacuation orders were issued for hundreds of thousands of Gulf Coast residents.

"Hurricane Laura remains a deadly hurricane with devastating coastal storm surges, destructive winds, and flash flooding," the White House said in a statement, adding President Donald Trump vowed to deploy all necessary resources to help those in need.
LAKE CHARLES AFP Aug27, 2020-