---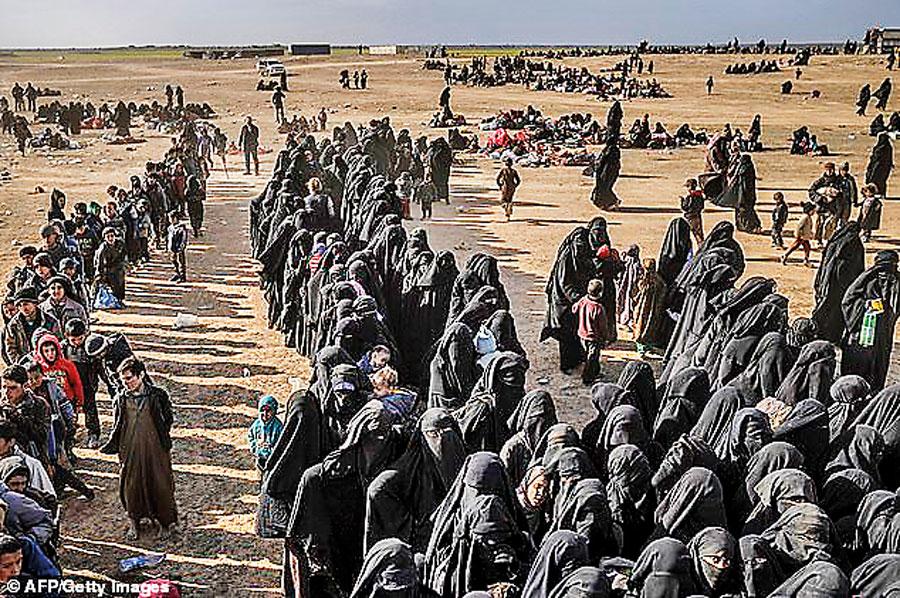 BAGHOUZ REUTERS March 14 - Islamic State militants along with women and children surrendered in the hundreds to U.S.-backed forces in eastern Syria on Thursday as the jihadists lost ground in their last shred of territory.

Many of the men were limping as they crossed out of the Baghouz enclave along a dirt path over a rocky hill, with weeping children and fully veiled women, dragging suitcases and backpacks behind them. Some men trudged along on crutches with bandages wrapped around their legs.

Adnan Afrin, a commander in the Syrian Democratic Forces (SDF), said hundreds of people were emerging, adding to the many thousands who have streamed out of Baghouz in recent weeks.

"They are coming out this way in case there are snipers or someone wants to attack." SDF spokesman Mustafa Bali said some 1,300 jihadists and their families came out on Thursday. SDF fighters said they included foreigners.