---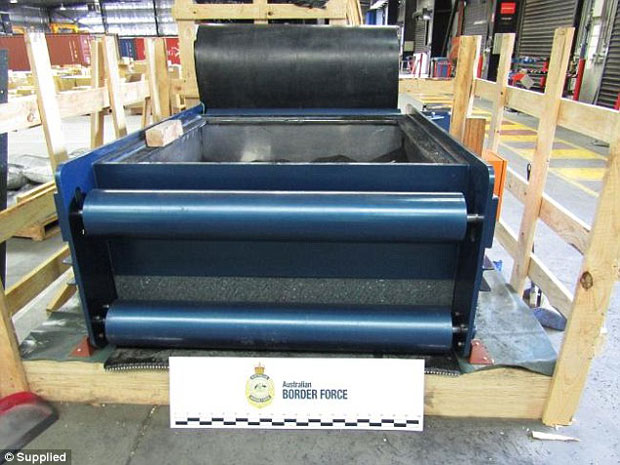 Melbourne, (daily Mail, Australia), 09.02.2017 -A $186 million haul of cocaine and methamphetamine has been seized after it was detected by high-tech x-ray machines in mining equipment from South Africa.

The haul, found by the Australian Border Force in Melbourne in December 2016, had been concealed by the alleged smugglers using shards of charcoal, reported the Herald Sun.

Border officers used the new x-ray machine to scan the container in December 2016 and picked up an anomaly, before doing a physical inspection.

They discovered 254kg of cocaine and 104kg of methamphetamine hidden in 358 packages.
The officers replaced the packages before letting the shipment continue to Sydney by train in a controlled delivery.

On Sunday three men were arrested in Sydney in conjunction with the import and on Wednesday a man was arrested in Melbourne.