---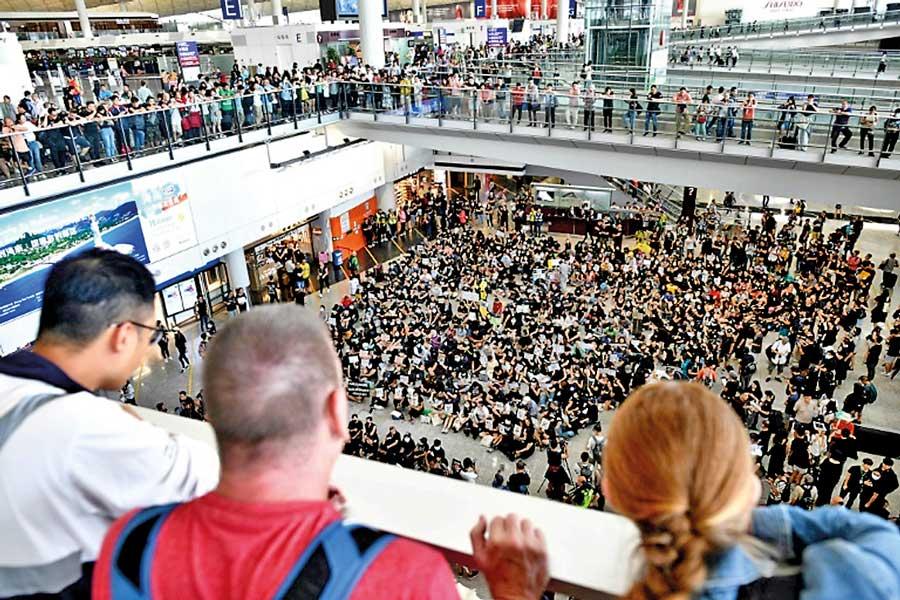 HONG KONG (AFP), 26 July, 2019 - Hundreds of Hong Kong protesters, including flight attendants, held a rally in the airport's arrival hall on Friday in a bid to "educate" visitors about the unprecedented demonstrations currently roiling the international finance hub.

The cavernous hall is usually filled with excited friends and relatives waiting to greet loved ones as they make their way out of one of the world's busiest airports.

But on Friday visitors were greeted with protesters chanting anti-government slogans, holding banners and handing out flyers.

The rally is the latest bid to keep pressure on Hong Kong's pro-Beijing leaders after seven weeks of largely peaceful mass demonstrations followed by violent clashes, an unprecedented challenge to Beijing's authority since the city's 1997 handover.

Organizers billed the airport rally as an opportunity to brief arrivals on the political unrest, particularly visitors from mainland China where the news is state-controlled and heavily censored.