---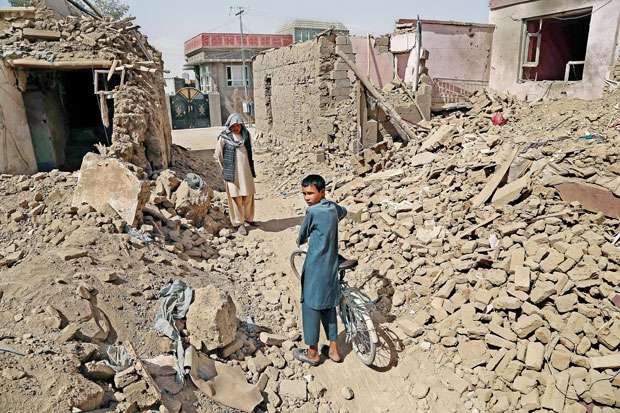 KABUL REUTERS Aug 16- Gunmen attacked an area around a security base and training centre for Afghanistan's intelligence service in the capital Kabul on Thursday, holding off security forces for hours before being killed.

The incident comes at a time of high tension after a series of attacks across Afghanistan, including a full-scale assault on the city of Ghazni by the Taliban last week that killed as many as 150 civilians and destroyed houses and a local market.

There was no immediate word on any casualties or claim of responsibility for Thursday's attack, the latest in a long series to target military and intelligence facilities in Kabul.

Staff and officials at the training centre took shelter in a protected area of the compound as gunfire came from a half-finished building near the site.

Afghan Special Forces, backed by advisers from the NATO-led Resolute Support mission, surrounded the site and kept the attackers in a standoff for hours, with the occasional sound of gunfire or explosions. After some seven hours, officials said the two attackers were killed.

Separately on Thursday, Islamic State claimed responsibility for a suicide bombing in Kabul that tore through an educational centre on Wednesday where teenagers had been studying for a university entrance examination.

In Ghazni, heavily damaged by five days of heavy fighting this week, there were still problems with water and power but otherwise the situation was calm.