---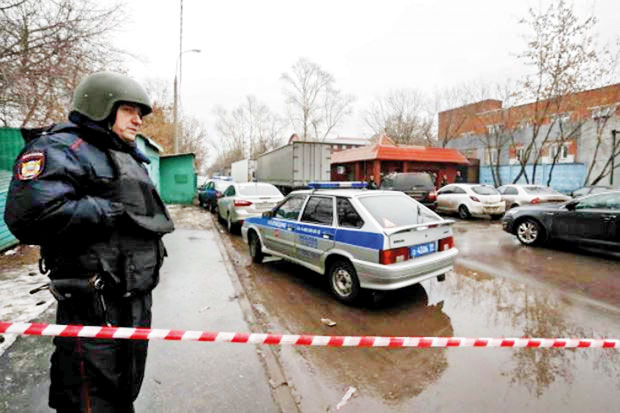 A gunman has killed one and injured three during a shooting rampage at a Moscow sweet factory.
The attacker, named as Ilya Averyanov, 49, has barricaded himself inside the facility in a southeastern area of the Russian capital and told a radio station he will 'fight until the very end'.

Special forces troops were preparing to storm the Menshevik sweet plant amid reports that the plant's owner was holed up inside with weapons.

There are reports that workers were forced to leap from factory windows to save their lives. The director was using a Saiga semi-automatic rifle.

'This morning I came to work and I was stormed, they tried to take me with a gun, with other arms. 'I have arms, too, today I defended myself. I shot one of them, sadly looks like I shot him to death. This is the story.

'If I live, I'll fight until the very end. Now I am being surrounded by special forces.

'All's well. Now I'll be either shooting myself, or I'll surrender'.

The head of Moscow police General Oleg Baranov was at the scene taking personal control. The sweet factory has been cordoned off.

Sources close to the company said that it is in debt and that Averyanov faces legal sanctions over the financial problems.

According to the Russian news website Tass, a law enforcement source said: 'One person died in the shooting and three others were wounded.

'A former owner came to the factory, shot dead a security guard and is now walking with weapons around the premises and is shooting.' The area has been cordoned off while specialist police negotiators try to establish contact with the shooter.
REUTERS, 27th DECEMBER, 2017 -