---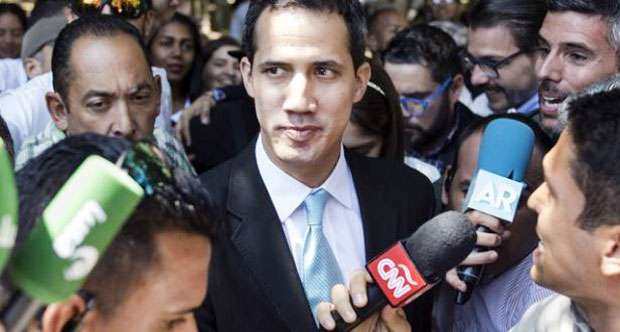 Bogota (dpa), Feb 1, 2019 - Venezuela's self-declared interim president Juan Guaido on Thursday accused President Nicolas Maduro's regime of threatening his family amid an escalating power struggle.

Guaido said special police forces had gone to his home asking for his wife while the two were at a Caracas university where Guaido presented a reconstruction plan for Venezuela.

"We stand firm. They were afraid we would present the #PlanPais that Venezuela needs, but our event was successful, despite the attempt at intimidation," Guaido wrote on Twitter afterwards, using a hash tag associated with his roadmap for a future government.

Police denied that they had been looking for Guaido's family. Such allegations were "totally FALSE," the police command tweeted.