---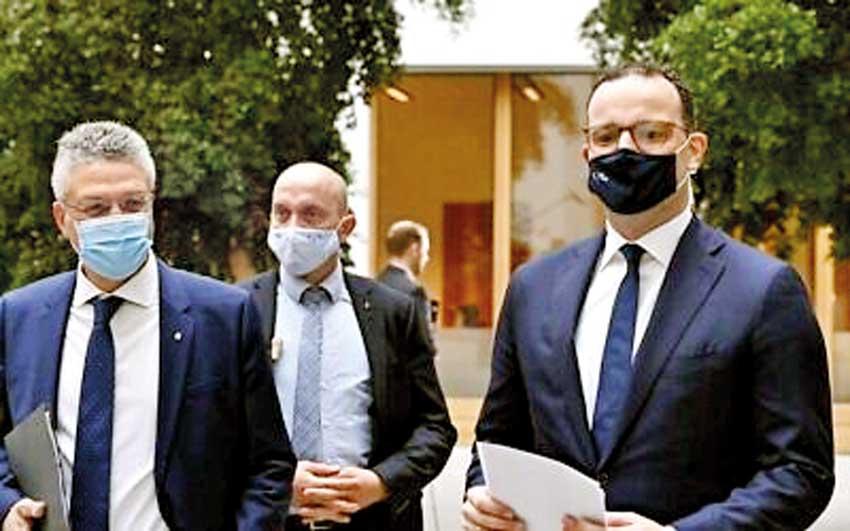 Berlin (dpa), 8 Oct, 2020 - Germany recorded more than 4,000 new coronavirus cases during the past day, sounding alarm bells in the country as top health officials warned on Thursday of a second wave that could be much more severe than what has already come.
Health Minister Jens Spahn said the latest numbers were "alarming."
"They worry me greatly. We want to prevent the numbers from rising exponentially," Spahn told reporters in Berlin, while insisting that the German health care system can still cope with the current situation.
Thursday's increase in infections, reported by the Robert Koch Institute (RKI), surpassed Wednesday's rise of about 2,800 by more than 1,200 and showed Germany nearing the levels seen at the peak of the pandemic in late March and early April, when daily cases peaked 6,000.
But there was still hope, Spahn said.
"If 80 million work together, the virus' chances will drop dramatically," Spahn said.
But RKI President Lothar Wieler, the country's top official for disease control, was less optimistic.
"We do not know how the situation in Germany will develop in the coming weeks. It is possible that we see more than 10,000 new cases a day. It is possible that the virus spreads uncontrolled," Wieler said at a press conference with Spahn and other health experts.
Germany risks reaching a point where hospitals are overwhelmed by severe coronavirus cases, said Susanne Herold, an infectious disease specialist at the city of Giessen's university hospital.