---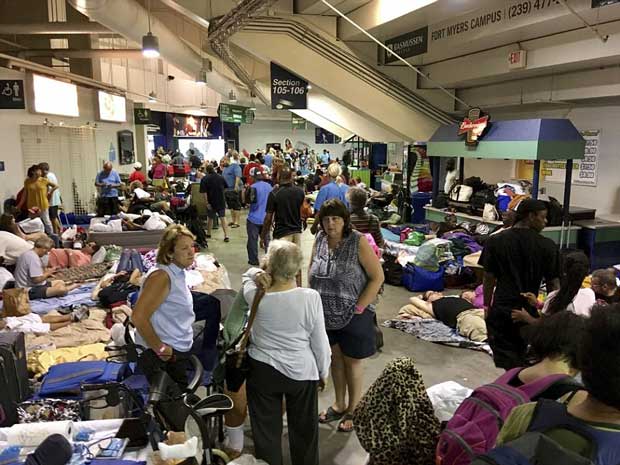 Hurricane Irma began its destructive barrage on Florida on Saturday, with brutal leading winds flattening trees and knocking out power across the southern tip of the state in what residents feared were the opening blows of a historically
devastating storm.

The hurricane, leaving a wake of at least 25 dead on battered Caribbean islands, roared toward the mainland with thousands of residents still on the move. More than 5 million people across the state were ordered to leave threatened areas, one of the largest emergency evacuations in U.S. history.
Some were forced to flee more than once as the storm's changing path shifted the bull's eye of panic from the east side to the west side of the peninsula. Officials along the Gulf Coast scrambled to open shelters for a stampede of residents newly alarmed when Irma swung her fury their way.

"The storm is here," Florida Gov. Rick Scott (R) said at a news conference Saturday. Irma's sprawling size could produce hazards across the breadth of the state, with all of Florida likely to experience damaging winds, rains, flooding and possibly tornadoes. Storm surges are still a danger on the east coast.

"This is a deadly storm, and our state has never seen anything like it," Scott said in one of his repeated appeals for residents to seek shelter.
(c) 2017, The Washington Post · Sep 10, 2017 -MIAMI